The RU-NB Campus Buses/Shuttle Service is accessible to students and all of the New Brunswick community. The routes include stops on all five Rutgers campuses (Cook, Douglass, College Avenue, Livingston, and Busch), where many of our employment partners operate, along with several stops in Downtown New Brunswick.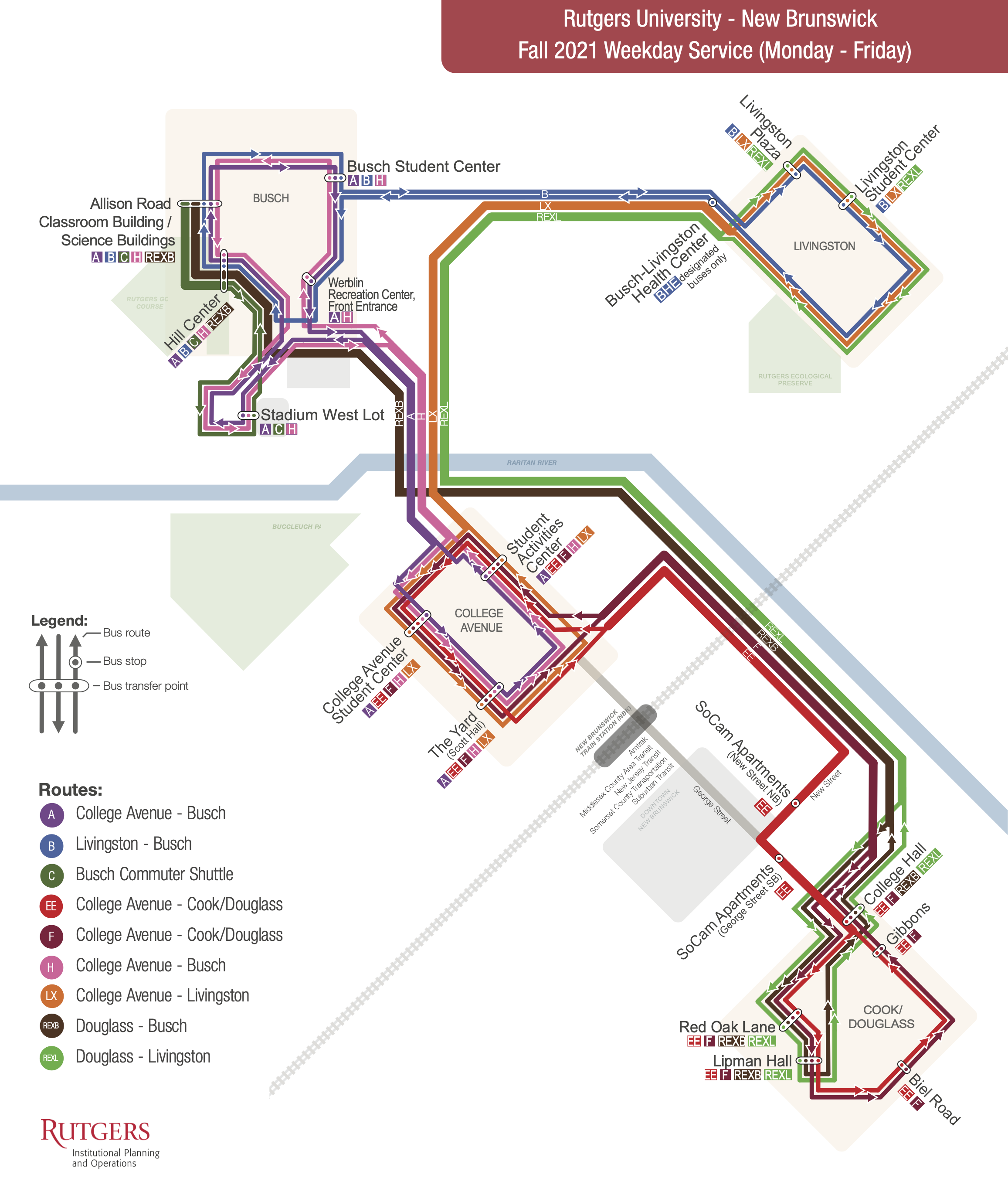 Live campus bus times can be accessed through the Rutgers Mobile App, a useful tool for planning ahead and making sure you arrive on time to your appointments. Learn more about this free mobile application and download this link: Rutgers Mobile App.
For travel to and from locations outside of the New Brunswick area, New Jersey Transit offers train and/or bus services, which our participants can be coached on how to use.