Meet the PSC team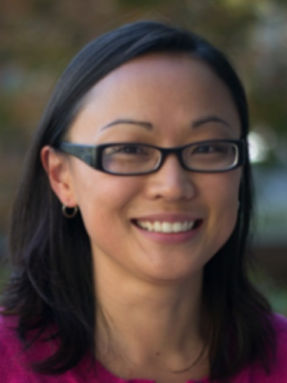 Dr. Vanessa H. Bal is the Director of the PSC, a licensed clinical psychologist and Associate Professor at Rutgers University-GSAPP. She also holds the Karmazin and Lillard Chair in Adult Autism, the world's first endowed faculty chair in the area of adult autism, and was featured in the Rutgers University Foundation's Endowed Chairs Impact series for this groundbreaking role. Read her biography here. 
Dr. Bal's research emphasizes the importance of promoting awareness of adults with ASD through a lifespan perspective, which enables her and her team to observe ASD throughout adulthood. Dr. Bal employs different approaches to measuring and tracking outcomes and predictors of those outcomes during various stages of development. Her projects also concern methods that access and quantify clinical phenotypes or observable characteristics. 
In addition to the PSC, Dr. Bal leads the LifeSPAN (Lifespan Symptom Profiles, Achievements, & Needs) ASD Lab, which conducts research focused on advancing the understanding of autism across the lifespan and increasing supports for autistic adults. The Lab contributes to Rutgers University-New Brunswick's recognition as an R1 University, highlighting the University's engagement in the highest levels of research activity. The Lab also offers clinical and research training opportunities to students and other professional trainees.
"I love to work with students and trainees," says Dr. Bal. "There are many unmet needs in our communities and I am excited to contribute to improved understanding of ASD, whether it be students specializing in psychology or related fields who will provide direct supports or students who may engage in completely different careers but are likely to interact with autistic adults in college, the workplace, or other community settings."
Click here to explore current research studies being conducted by Dr. Bal and her LifeSPAN Lab team.
Clinical team members:
PsyD Students - GSAPP
Madeline Bono, PsyM
Emily Brennan
Jeannine Ederer
Giulietta Flaherty
Gabrielle Gunin
Emily Istvan, MS/OTR/L
Jacqueline Shinall, MS
Daheng (Henry) Zhang, MSEd
PhD Students - SAS
Ellen Wilkinson, MA
May Yuan
Staff
Nikita Jadav
Lauren Pepa, PhD
Meet the rest of her team here.